Known as the City of Gates, founded in 1601 by Malik Amber, the prime minister of Murtaza Nizam Shah II, considered as one of the most important cities in Maharashtra. It was a seat for the Mughal Empire for quite some period. Aurangzeb, the last great Mughal ruler, took over this city in 1653 and named it Aurangabad, One of the places popularly known for its rich culture, heritage and arts. Aurangabad sees a lot of international-Buddhist tourists due to its two UNESCO world heritage sites i.e. Ajanta and Ellora Caves. Various Mughal sites can be seen around the city of Aurangabad such as Bibi-ka-Makbara, a replica of the Taj Mahal of Agra. Nestled in the Deccan plateau, the climate of Aurangabad is low in humidity with moderate winters and summers. Hotel Bookings in Aurangabad are now available. Contact us for more details.
Destination Information :-
Climate: Semi-Arid(26.0 °C)
Popularity: Ajanta and Ellora caves, Bibi ka Maqbara
Best time to visit: October-March
Famous Cuisine: Naankhaliya(Naan bread with Mutton curry)
How To reach There :-
Nearest Airport: N. A.Aurangabad Airport / Chikhalthana Airport (IXU)

Nearest Railway Station: N. A.Central Railway - Aurangabad Railway Station (AWB)

Nearest Bus Station: MSRTC Buses, Private Rental Vehicles
Places to see around
Aurangabad
Bibi Ka Maqbara
Also known as Dakkhani Taj (Taj of Deccan). Maqbaras are Muslim graves or 'qabars' built to preserve the memories of the dead. As the Taj Mahal in Agra was built for Aurangazeb's mother Mumtaj, Bibi ka Maqbara was built in 1679 for his wife Dilras Banu Begum, by his son Azam Shah in the remembrance of love. The Bibi ka Maqbara looks like an actual replica of Taj Mahal. The structure of Maqbara is covered with ornamental carvings of flower designs and is surrounded by 4 minarets around the mausoleum. The pathway to the Maqbara has 61 fountains and is 488ft in length.
Location Type
-
Mausoleum
Distance from Aurangabad
-
5 Kms.
Timing
-
8 AM to 8 PM
Entrance Fees
-
10 Rs.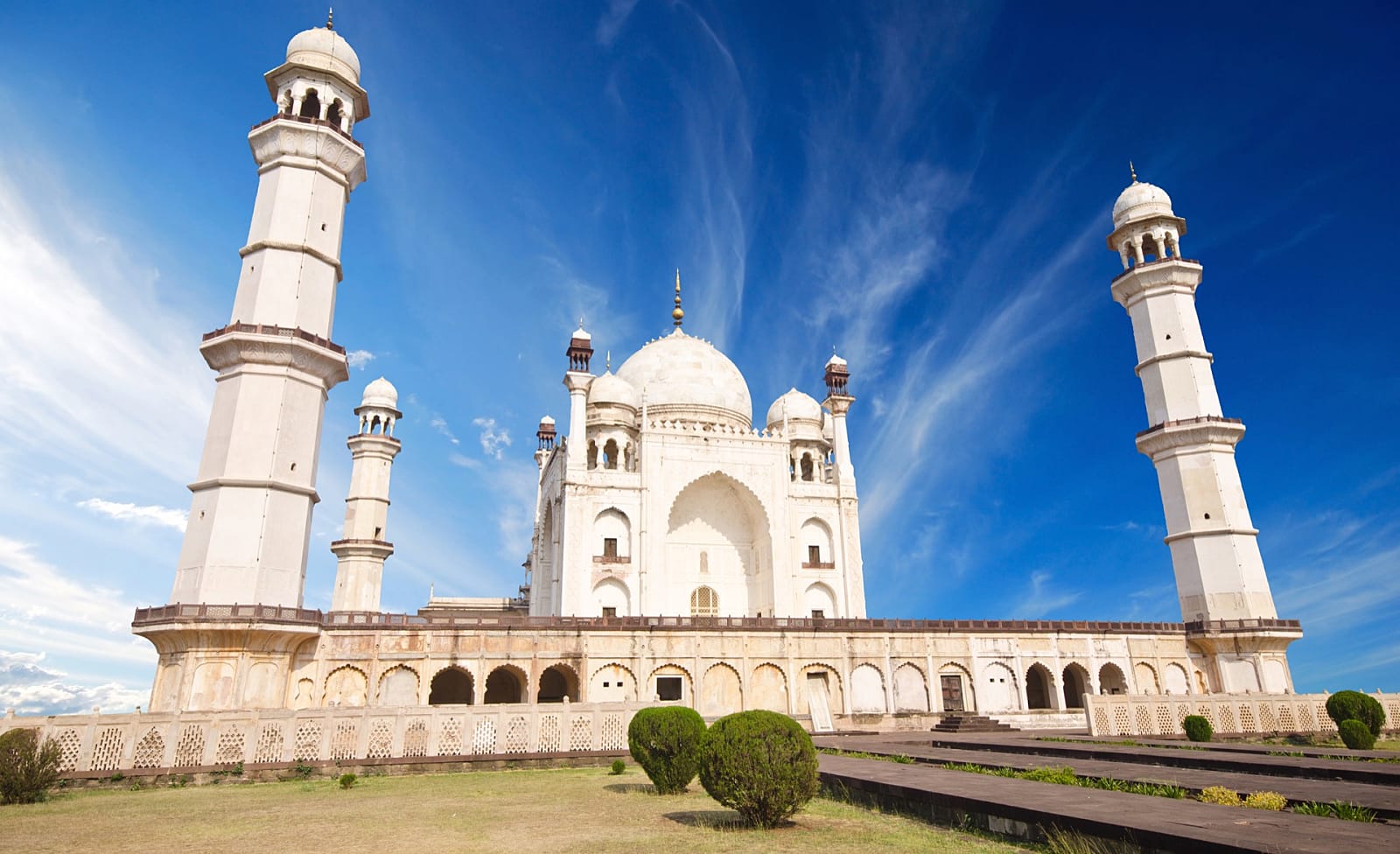 Ajanta Caves
Are a series of 30 Buddhist horseshoe-shaped cave monuments built around 200 BC. This historical monument was named as UNESCO World Heritage in 1983 and is situated northeast of Aurangabad. The caves were accidentally discovered by an officer from British India, John Smith in 1819 when he was on tiger hunting party. The caves consist of stupas and monasteries covered with Buddhist religious arts. The arts on the cave walls use warm colors to depict Buddha's past lives and rebirths. There are also various carved sculptures and illustrations of Buddhist deities.
Location Type
-
Ancient Caves
Distance from Aurangabad
-
105 Kms
Timing
-
9 AM to 5 PM
Entrance Fees
-
40 Rs.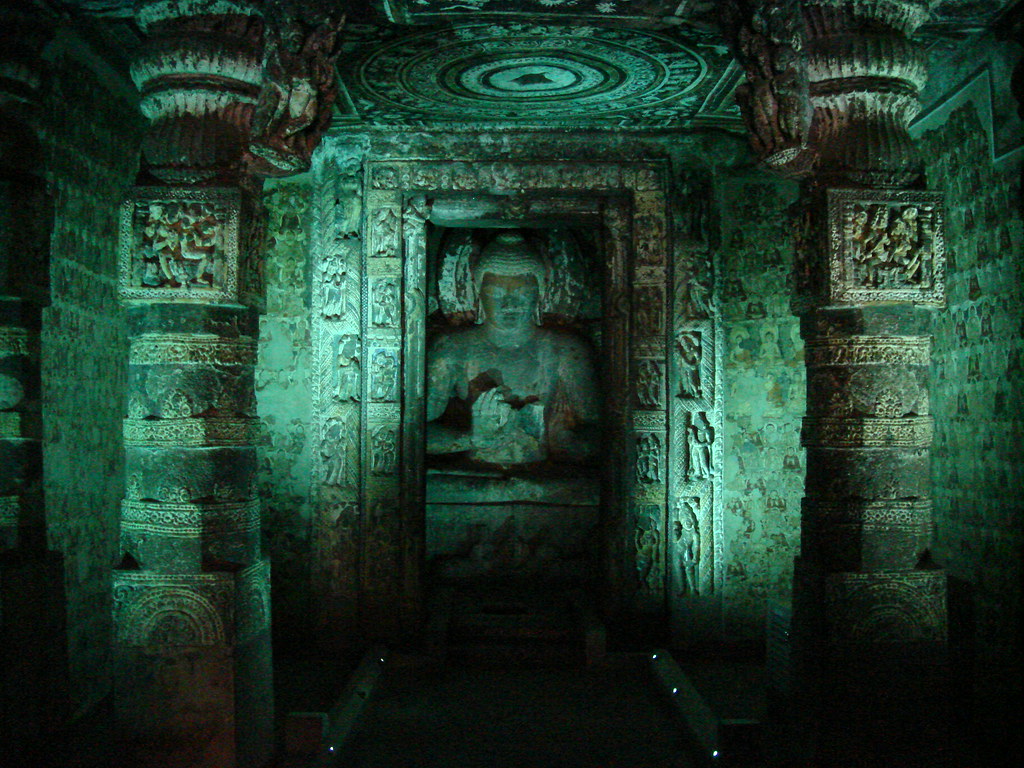 Ellora Caves
These are a series of 34 caves extending up to 2Kms located near the village of Ellora Northwest of Aurangabad. The caves are carved from Basalt rocks depicts Buddhist, Jain and Hindu cultures. Ellora caves were named a UNESCO World Heritage Site in 1983. It contains carved monoliths and halls with stairs, doorways, windows, and numerous fixed sculptures. One of its best known is a scene of Vishnu transformed into a man-lion and battling a demon. There are also some erotic representations of Hindu divinities and mythological figures in the vicinity. The annual Ellora Festival of Classical Dance and Music is held there in the third week of March. The major attraction is the Cave 16. It is more of a temple than a cave dedicated to Lord Shiva. Don't keep your plans waiting. Get a car on hire in Ajanta Ellora today.
Location Type
-
Caves
Distance from Aurangabad
-
30 Km
Timing
-
9 AM to 5 PM
Entrance Fees
-
10 Rs.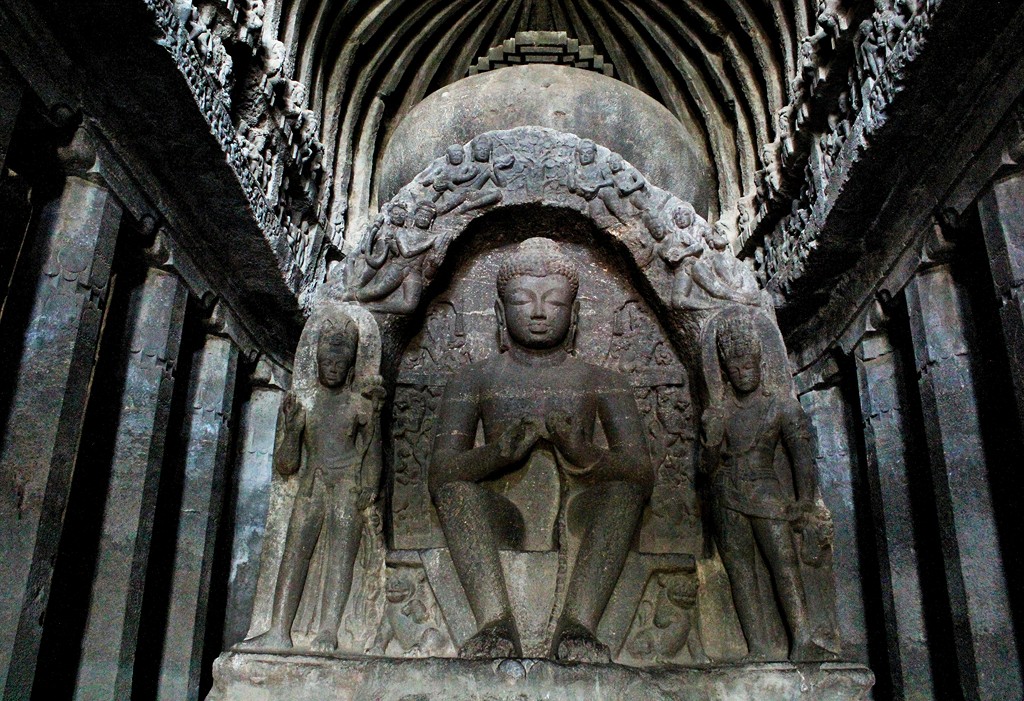 Frequently Asked Questions
What are the prime tourist attractions in Aurangabad?

Aurangabad is well- renowned for the ancient Ajanta and Ellora caves which hold numerous sculptures depicting the deep religious history of the place. Also, Bibi ka Maqbara is famous tourist spot to explore, which was built by Aurangzeb's son in his mother's memory. Also, there is a Paan Chakki located in the midst of the city which is very famous.

How many days to explore Aurangabad?

To explore Aurangabad, 1-2 days are usually sufficient. If you are looking for a detailed visit to Aurangabad, then maximum 3 days will be enough to give you the essence of the town.

How far is Aurangabad from Pune and Mumbai and how to get there from the two cities?

The distances of Aurangabad from Pune and Mumbai are 236 km and 377 km respectively. You can reach there by making reservation in rails or MSRTC buses or airport. If you wish to explore around, rented cabs in Aurangabad is a good choice.
Quick Enquiry Form
Fill this form with your travel query and we will get back to you at the earliest!
Let's plan your customised tour. Contact us now!
Best time to reach us directly is between 8 am and 8pm IST