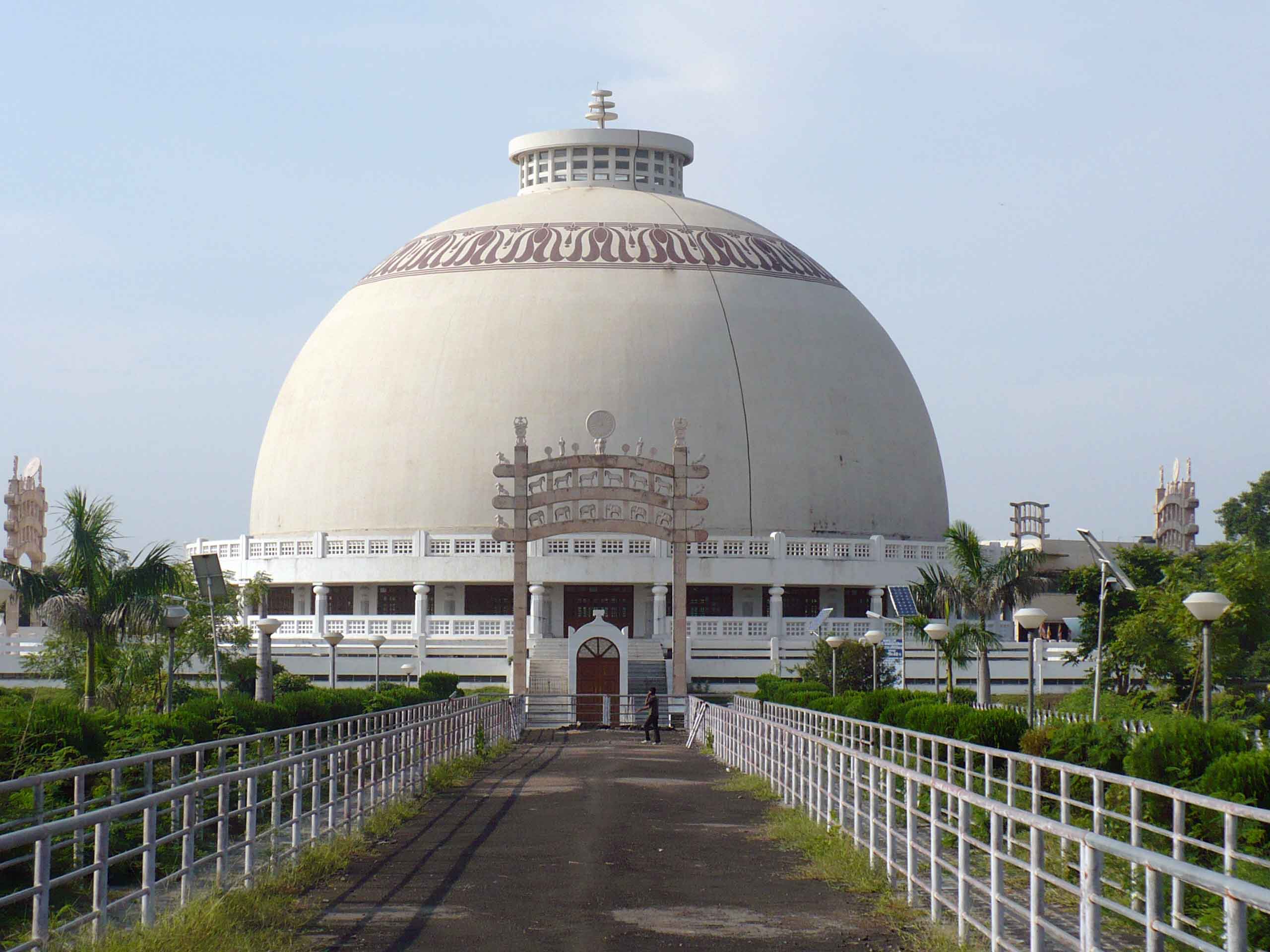 Nagpur tourist information
Nagpur, the second capital or also known as the winter capital of Maharashtra is the fifth fastest growing city in the world. Founded by the ruler of Rajgond Dynasty, Bhakt Buland Shah of Deogarh in the 18th century. Nagpur is the centermost part of India, which has the Zero Mile Stone which was used by Britishers to measure distances from major cities. Famous for its Oranges in the summer season, Nagpur is also known as Orange city of India. Gold Vaults of India's Apex Bank i.e. The Reserve Bank of India is stored here. A major portion of India's Gold reserves is held at RBI Nagpur. Nagpur is also known as Tiger capital or The Tiger Gateway of India as out of 39 tiger reserves, Vidharbha region holds 13 tiger reserves of India. The well-known Namkeen brand Haldiram's was founded in 1937 in Nagpur.
Destination Information :-
Climate: Tropical(26.9 °C)
Popularity: Oranges, Second capital of the state
Best time to visit: October-March
Famous Cuisine: Varhadi dishes
How To reach There :-
Nearest Airport: Nagpur Airport / Dr. Babasaheb Ambedkar International Airport (NAG)

Nearest Railway Station: Central Railway - Nagpur Railway Station (NGP)

Nearest Bus Station: MSRTC Buses, Private Rental Vehicles
Places to see around
Nagpur
Deeksha Bhoomi
Also known as Dhamma Chakra Stupa, one of the top places to visit in Nagpur, built-in 2001 is Asia's largest Buddhist Stupas. It was built in the remembrance of Dr Babasaheb Ambedkar where he and his followers converted to Buddhism on 14th October 1956. It is said he got blessings (Deeksha) from his gurus here, hence the name Deeksha Bhoomi. The place is very peaceful and well maintained, situated near Dr Ambedkar College. It is greatly inspired by the Stupas of Ranchi. Thousands of followers visit Deeksha Bhoomi every year, especially during Ashok Vijaya Dashmi.
Location Type
-
Temple
Distance from Nagpur
-
4 km
Timing
-
24 hours
Entrance Fees
-
No fees
Zero Mile Stone
During the Great Trigonometrical Survey in 1802 by East India Company, the entire Indian Subcontinent was precisely measured. The Zero Mile Stone pillar was built during that survey to symbolize the center of India. The height of the pillar is 1020.17 feet and is made from sandstone. Although some believe that there is no proving evidence that Britishers used this to measure distances or is the center of Indian Subcontinent after India-Pakistan partition.
Location Type
-
Monument
Distance from Nagpur
-
1 km
Timing
-
Open
Entrance Fees
-
No fees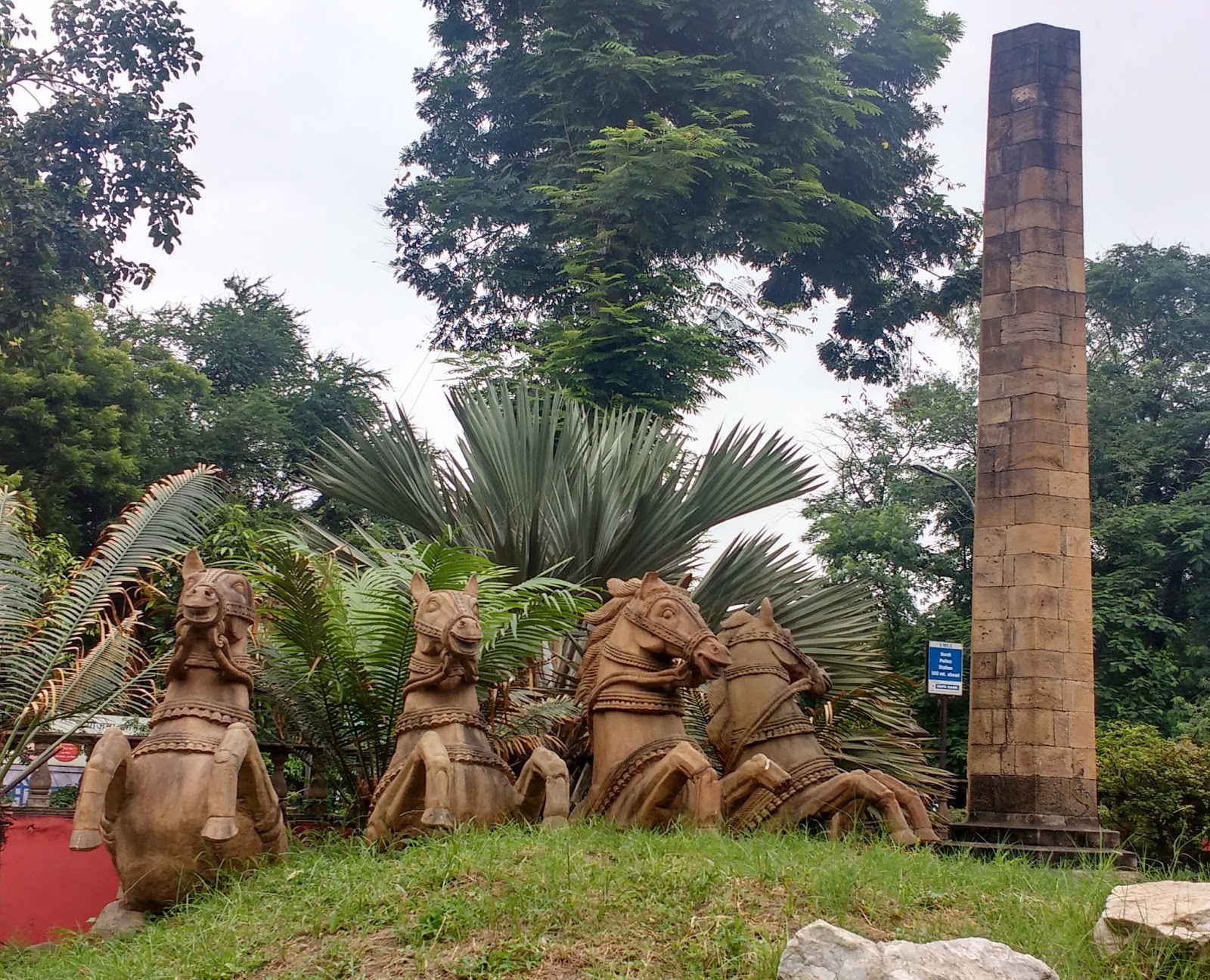 Pench Wildlife sanctuary
Spread across 190 sq km, Umred Karhandla Wildlife Sanctuary has situated in Umred Village around 60 km from Nagpur. This sanctuary is located in one of smallest forests and is connected to the Tadoba Wildlife Sanctuary. Commonly famous for Bengal tigers, but you can also spot animals like blue bulls, leopards, flying squirrels, wild boar, wild dogs, honey badgers, Indian bison, barking deer, etc. It is reported that there has been an increase in the number of population of tigers due to proper safety and maintenance procedures done by the authorities.
Location Type
-
Wildlife Sanctuary
Distance from Nagpur
-
60 km
Timing
-
Variable
Entrance Fees
-
Variable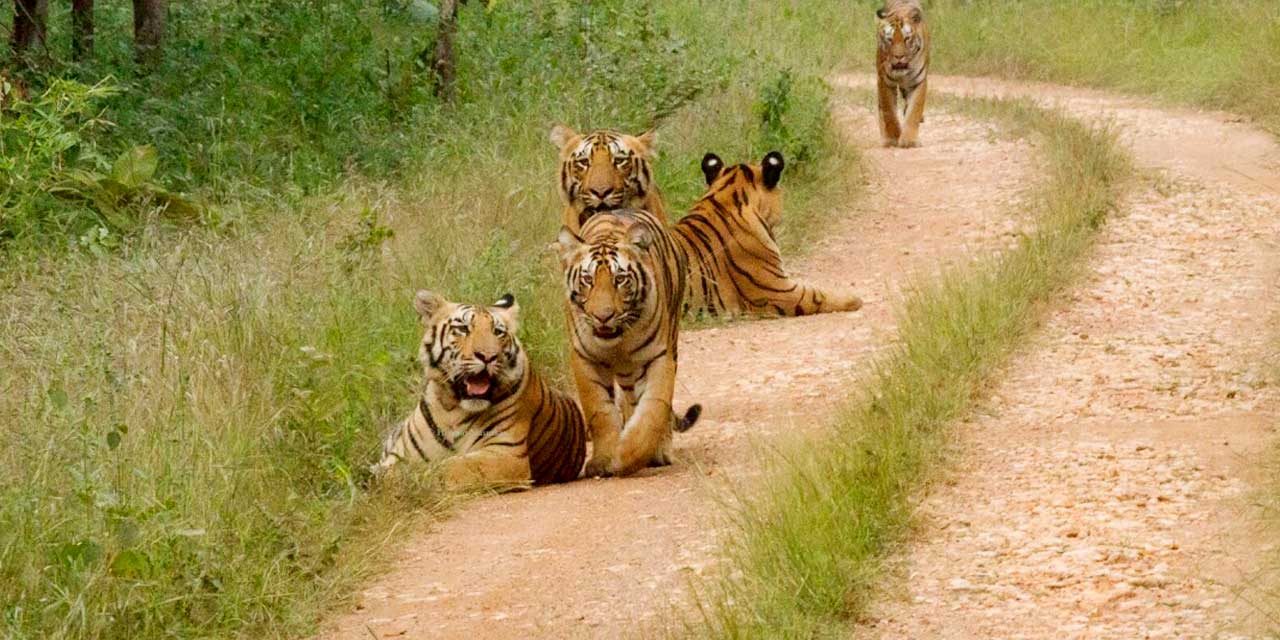 Frequently Asked Questions
How many days does it take to explore Nagpur city?

Although Nagpur is a city with numerous tourists sites, one day is enough to explore the whole city. If you wish to visit tourist attractions on the outskirts of Nagpur, we advice you to plan a trip of 3-4 days. You can also check out the tourist packages in Nagpur.

Which transport can be used to explore Nagpur city?

Nagpur has most of it's tourist destinations inside the city and hence, choosing from transport options can become a difficult task. The city has public transport like city buses, Autorickshaws and taxis, etc. If you need a hassle-free travel experience ,you can hire a car for roaming around the town according to your comfort. Feel free to check out Nagpur car rental: Saibaba Travels.

Is car rental service available for travel inside Nagpur city?

Car rental in Nagpur can transform your hectic travel to tiring transport options to comfortable, happy travel experience. Nagpur is a city of hustle bustle and hence travelling inside the city is best preferred by car rental. Car rentals from Saibaba are at your service inside and outside the city. For more help, you can check tour packages in Nagpur.
Quick Enquiry Form
Fill this form with your travel query and we will get back to you at the earliest!
Let's plan your customised tour. Contact us now!
Best time to reach us directly is between 8 am and 8pm IST