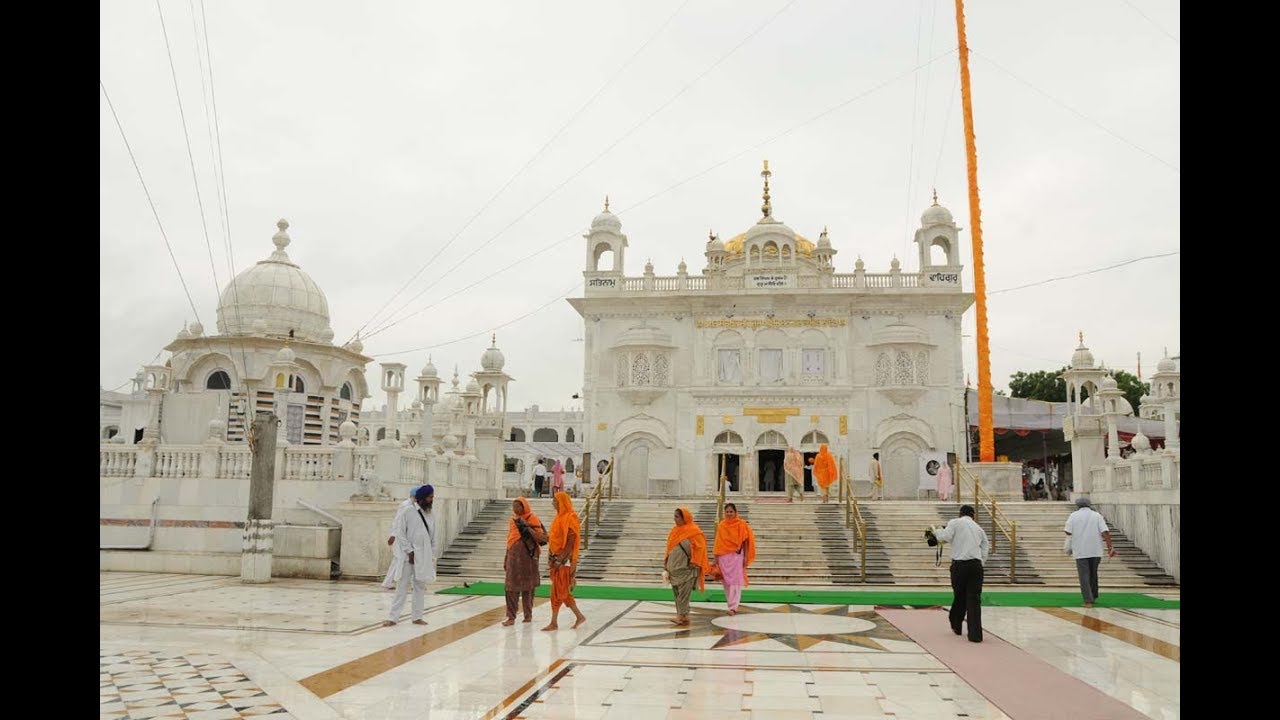 Nanded Gurudwara tourist destination
Hazur Sahib (which means, 'presence of the Master') or Takht Sachkhand Sri Hazur Abchalnagar Sahib is a famous Gurudwara in Nanded. It's where Guru Gobind Singh Ji departed from his earthly life and it's one of the Panj Takhts, which means, 5 Thrones of Sikhism. It's is one of the holiest places for Sikhs. The entire complex is spread over an area of more than 7 acres and consists of a central Gurudwara called Sach Khand. Its awe-inspiring architecture will leave you spellbound while you gain comprehensive knowledge about the philosophy and rituals of Sikhism.
Destination Information :-
Climate: Tropical(27.2 °C)
Popularity: Sikh pilgrimage
Best time to visit: November-December
Famous Cuisine: Tehri(Aromatic spicy rice cooked with vegetables or meat)
How To reach There :-
Nearest Airport: Nanded Airport / Shri Guru Gobind Singh Ji airport

Nearest Railway Station: Central Railway - Nanded Road Railway Station (NK)

Nearest Bus Station: MSRTC Buses, Private Rental Vehicles
Places to see around
Nanded Gurudwara
Sach Kand
The Gurudwara that's located inside the complex is known as Sach-Khand, which means 'The Realm of Truth'.Its inner room is called the Angitha Sahib and is built over the location where Guru Gobind Singh was cremated in 1708. The Gurudwara was built by the order of Maharaja Ranjit Singh Ji. The present complex was constructed with artisans and labour sent all the way from Punjab during the early 1830s. The Takht houses both the Sri Guru Granth Sahib ji and the Sri Dasam Granth, the religious scriptures of Sikhism.
Location Type
-
Religious Place
Distance from Nanded Gurudwara
-
0 km
Timing
-
24 hours
Entrance Fees
-
No fees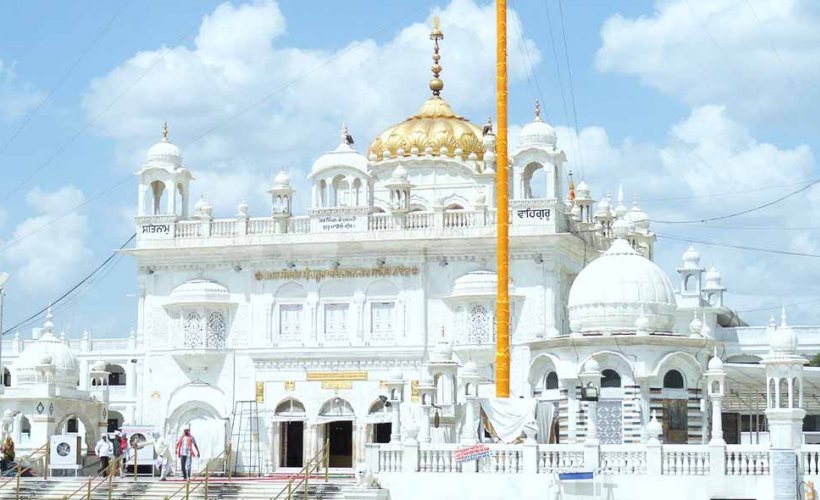 Langar
The Langar is a community kitchen that's found in all Sikh Gurudwaras, where free meals are served to everyone, irrespective of religion, gender, caste or economic status. Langars were conceptualised and instituted by Guru Nanak DevJi. The food is served while seated on the floor, which emphasize the principle of equality. Preparing the food, serving it and cleaning up is called Seva, which translates to service that's voluntary and selfless.
Location Type
-
Religious Eatery
Distance from Nanded Gurudwara
-
0 km
Timing
-
24 hours
Entrance Fees
-
No fees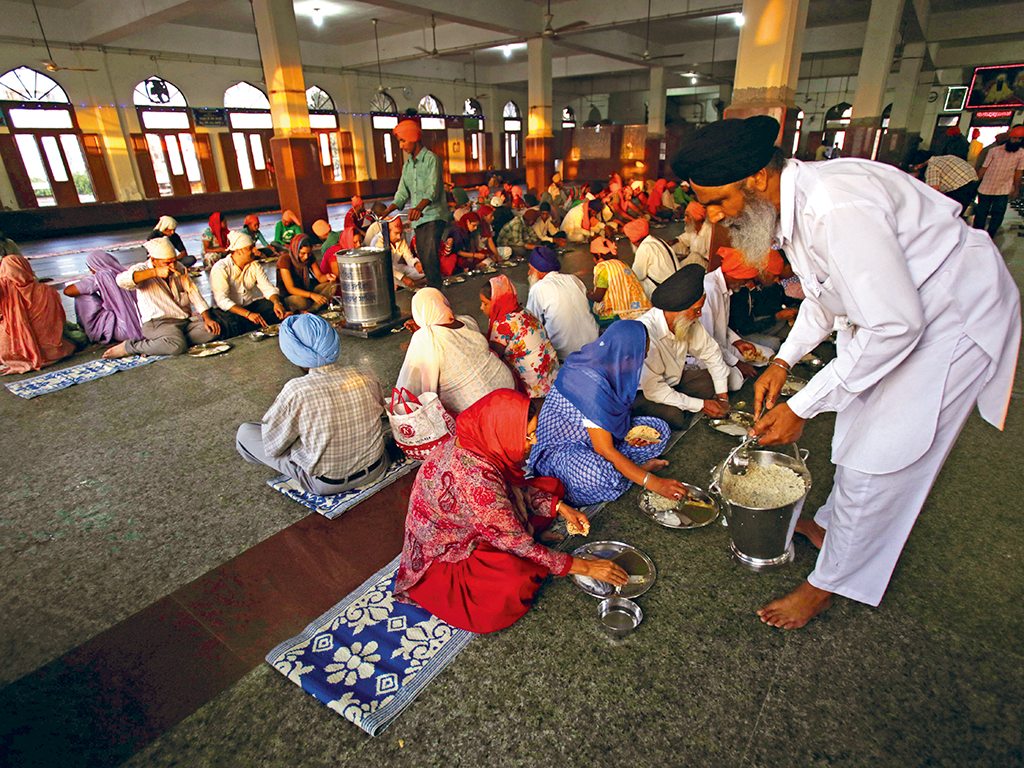 Laser Show
Located at Gobind Bagh, which is at a walking distance from the main complex, it's one of the largest laser shows in Asia. This show beautifully illustrates the history and evolution of Sikhism and the lives of the ten Gurus with a flurry of colours, water and music. Even if the presentation is in Punjabi, the visuals will definitely help you understand the hallmarks of Sikhism. It's a 40-minute show that's totally worth your time.
Location Type
-
Tourist Attraction
Distance from Nanded Gurudwara
-
0 km
Timing
-
7.30pm - 8.30pm
Entrance Fees
-
No fees
Frequently Asked Questions
What are the places to visit nearby in Nanded?

Although, Nanded is famous for its Gurudwara as its main attraction, there are a number of other tourist attractions located in and nearby Nanded. Tourists here also visit the famous laser show, Laxmi narayan temple, Banks of mutha river and potholes of Shivane.

How far is Nanded from Pune?

The distance between Nanded to Pune is 451 km and 619 km by rails. If the railway journey seems too long and tiring, people usually choose car rental for a personalized journey.

What is the means of transport available to explore Nanded?

To reach Nanded city, airport, railways and msrtc buses are good options. Inside Nanded city, there are taxis available for public use.
Quick Enquiry Form
Fill this form with your travel query and we will get back to you at the earliest!
Let's plan your customised tour. Contact us now!
Best time to reach us directly is between 8 am and 8pm IST