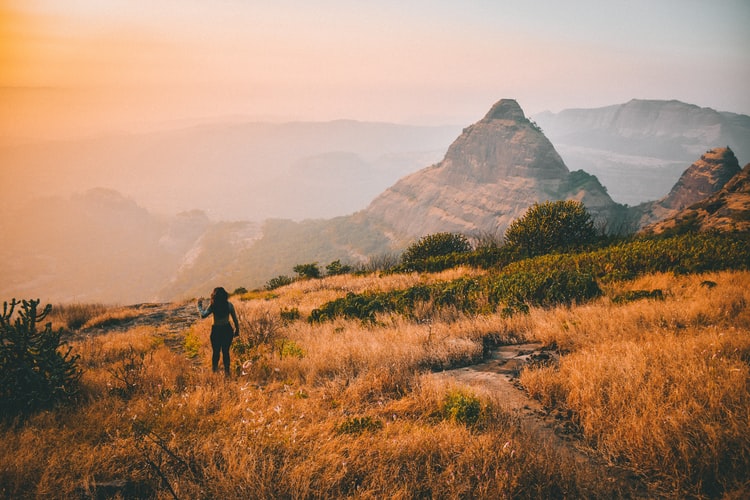 Lonavala tourist information
A popular hill station just outside the district of Pune that one should not miss when they visit Maharashtra. A weekend gateway from all the busy life of corporates and pollution, Lonavala provides a break that everyone from Mumbai and Pune deserves. Lonavala is also a base for INS (Indian Naval Service) Shivaji, one of the premier institutes of Indian Navy and Indian Coast Guard. Lonavala was a part of the Yadava Dynasty and later played an important role in the history of the Maratha Empire. Lonavala and Khandala are said to be the twin hill stations which are adjacent to each other. Don't forget to taste the speciality of Lonavala – Lonavala Chikki (A hard dry fruit candy based sweet).
Destination Information :-
Climate: Tropical(24.1 °C)
Popularity: Trekking, Seasonal Waterfalls
Best time to visit: October-May
Famous Cuisine: Lonavala groundnut chikki, strawberries
How To reach There :-
Nearest Airport: Nearest Airport - Pune International Airport (PNQ)

Nearest Railway Station: Central Railway - Lonavala Railway Station (LNL)

Nearest Bus Station: MSRTC Buses, Private Rental Vehicles
Places to see around
Lonavala
Tiger's Point
Also known as Tiger's Leap, as some say the shape resembles the shape of a tiger. Some legends even say that when Chhatrapati Shivaji Maharaj was running from a tiger, he jumped into a ditch and the tiger leapt over the ditch and fell in the valley. Adjacent to Tiger's point there's a spot called Lion's Point which gives views of the Sahyadri valleys capped in green lush vegetation.
Location Type
-
Hill
Distance from Lonavala
-
12 kms
Timing
-
Open
Entrance Fees
-
No fees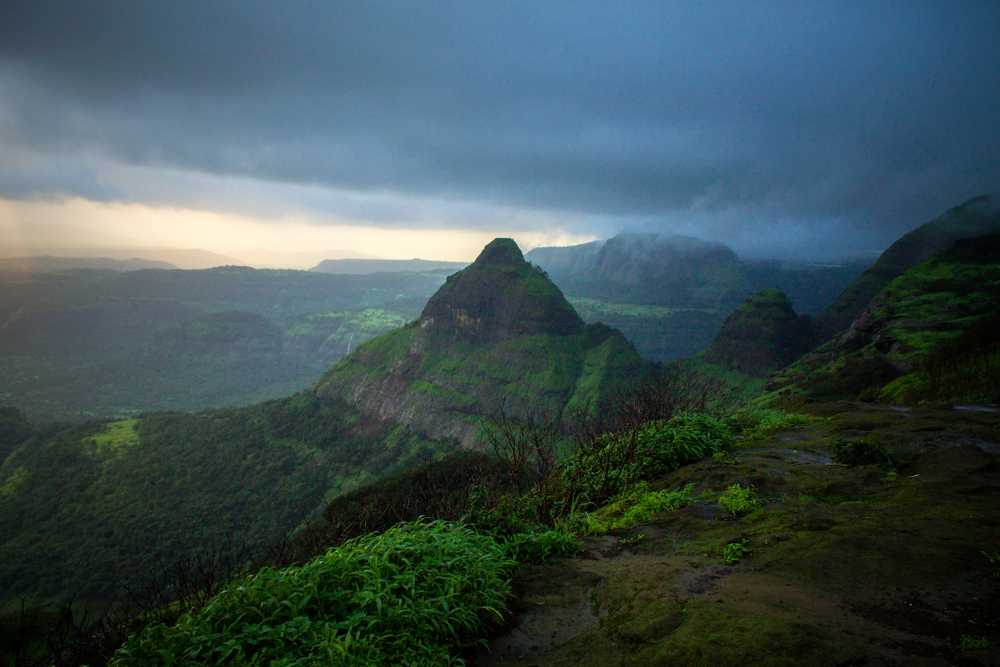 Karla Caves
A series of old Buddhist caves located at a village called Karla. Said to have been built in 2nd Century around 2000 years ago consists of a series of beautiful monasteries and great halls called Chaityas. The vicinity of Karla caves houses a temple of Goddess Ekvira – the deity of Kolis. The monument is protected under the Archeological Survey of India and is curated properly till this day. The carvings on the walls depict the beautiful journey of Lord Buddha. The great hall or the Chaitya consist of a huge dome called as a Stupa.
Location Type
-
Caves
Distance from Lonavala
-
11 km
Timing
-
9 A.M. to 7 P.M.
Entrance Fees
-
Rs.15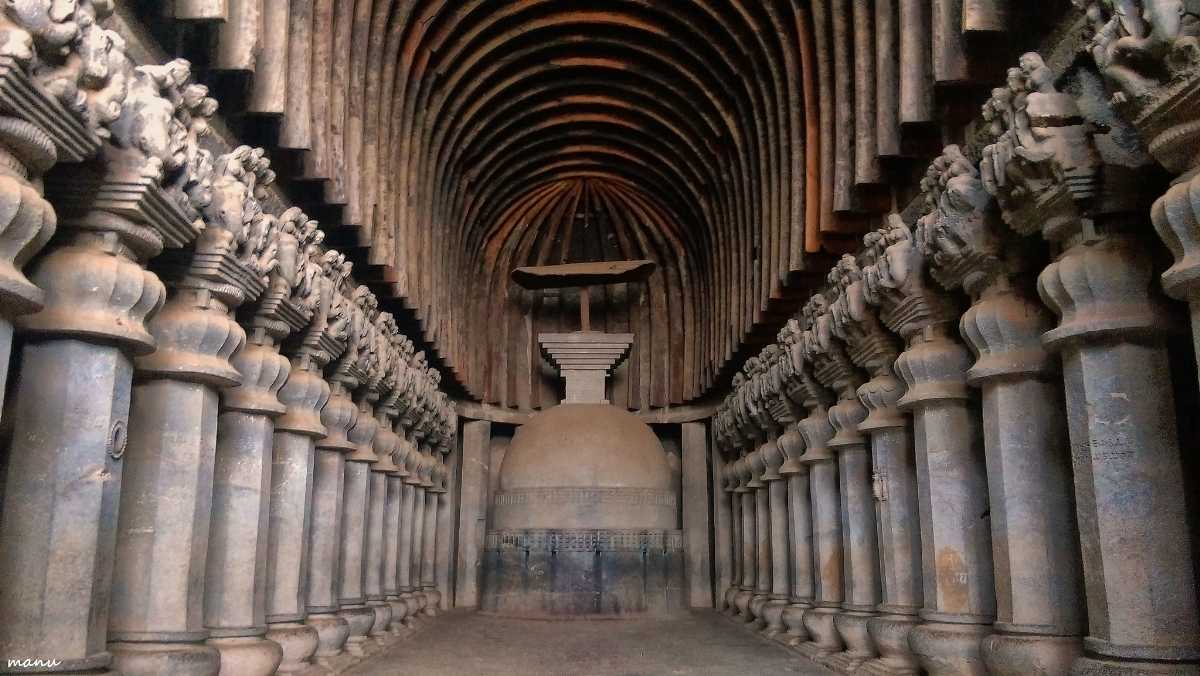 Rajmachi Fort
Strategically designed Rajmachi Fort or also known as 'Bale Killa' is located 15 Kms away from Lonavala and Khandala in the lush vegetation of Sahyadri ranges. There are twin fortresses, Shriwardhan Ballekilla and Manaranjan Ballekilla who has seen many change of reigns from Shivaji Maharaj to Britishers. There are two ways from which you can trek to the top. One from the Kondhana Caves and another one from Udhewadi village. Rajmachi is one of the least difficult treks for beginners and can be completed in 3-4 hours.
Location Type
-
Fort
Distance from Lonavala
-
15 km.
Timing
-
Open
Entrance Fees
-
No fees
Frequently Asked Questions
How far is Lavasa and Imagica from Lonavala and how to get there?

Lavasa is 104 km and Adlabs Imagica is 24 km far from Pune city. Both, these destination service providers have a cab service available. However, you can also try car rental from Pune and visit other attractive destinations too, on, inside and outside Pune

How many days does it take to explore Lonavala?

An overnight will be sufficient to explore the beautiful tourist attractions in Lonavala. However, you can also try visiting Khandala or Panchgani is you wish to plan a long trip.

What is Lonavala most famous for?

Lonavala is famous for its beautiful sites close to nature and its ultra delicious groundnut chikki. Also, this hill station is very close to two metro cities Pune and Mumbai. Hence, on weekends the streets of Lonavala streets are crowded with tourists.
Quick Enquiry Form
Fill this form with your travel query and we will get back to you at the earliest!
Let's plan your customised tour. Contact us now!
Best time to reach us directly is between 8 am and 8pm IST