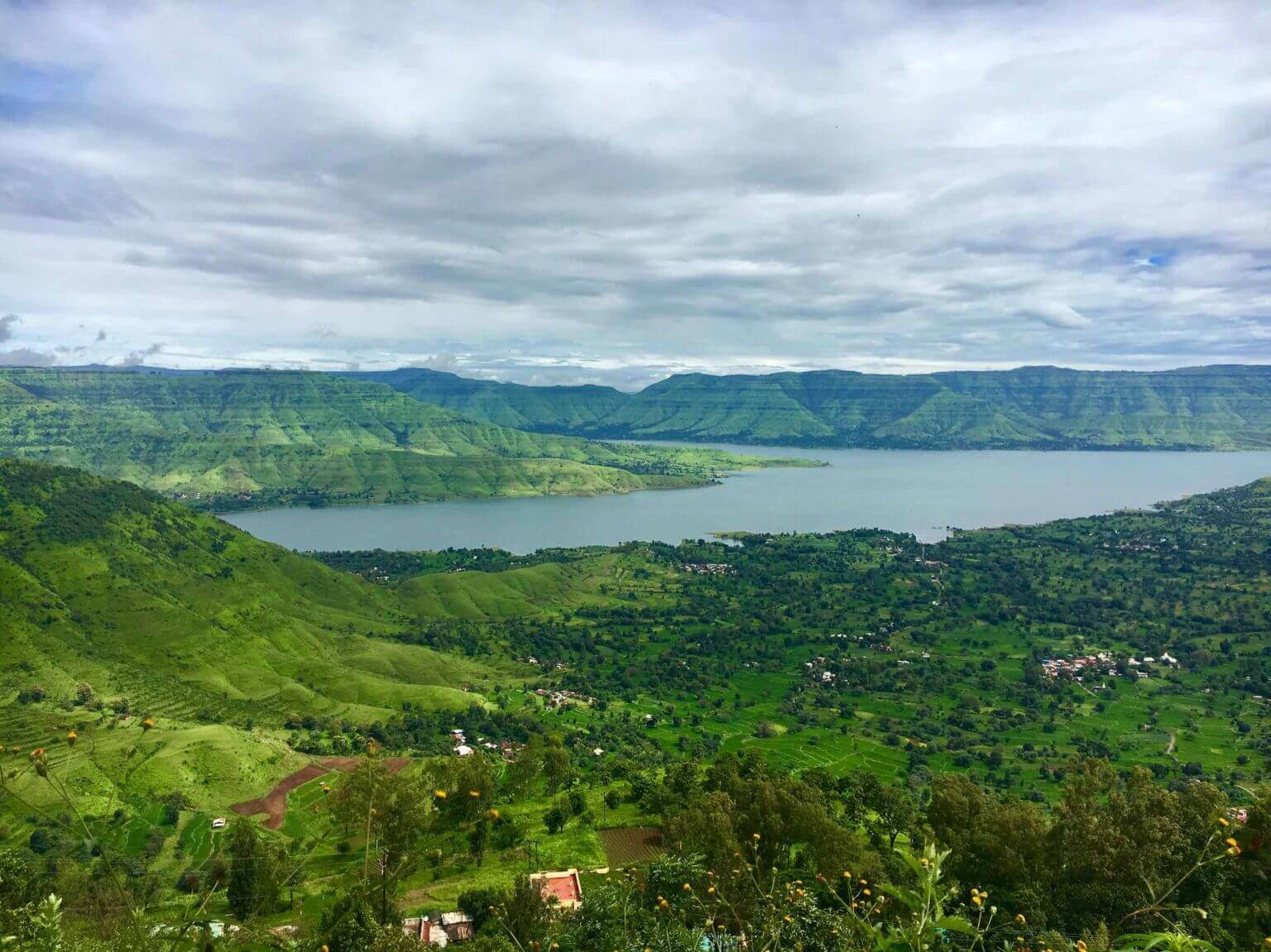 Mahabaleshwar tourist information
A small cosy town in the district of Satara nestled in Sahyadri ranges and covered in evergreen forests. Mahabaleshwar was once the summer capital of Bombay Presidency during British Reign. It receives very heavy rainfall in the monsoon and enough winters to freeze nearby lakes making it the best hill station to visit in Maharashtra. Situated 1372 meters above sea level Mahabaleshwar offers you spectacular views of valleys and lush green-capped mountain ranges. Shivaji Maharaj captured the town and built a fort called Pratapgad, 23 km away from the town. The city is also known as the strawberry capital of India as 80% of strawberries grown in India are exported from here.
Destination Information :-
Climate: Tropical(20.4 °C)
Popularity: Natural scenery and Green lush
Best time to visit: September-May
Famous Cuisine: Strawberry, Maharashtrian Thali
How To reach There :-
Nearest Airport: Nearest Airport - Pune International Airport (PNQ)

Nearest Railway Station: Nearest Railway Station - Konkan Railway - Chiplun (CHI)

Nearest Bus Station: MSRTC Buses, Private Rental Vehicles
Places to see around
Mahabaleshwar
Mapro Garden
Mapro near Panchgani, also known as Mahabaleshwar Products is popularly known for its chocolate and strawberry based products. Mapro garden was started in the 1980s, a smaller version to Mapro Factory. Mapro Garden was built so that visitors could see the actual production of strawberry jams and syrups. By seeing the growing number of visitors they started serving different types of fruit ice creams. They even have a factory outlet where Mapro products are sold at discounted prices. Eventually, they also started a small restaurant where they serve pizzas, juices, milkshakes, sandwiches, french fries, etc. The main attraction here is the Mapro Strawberry Festival in the month of March and April.
Location Type
-
Garden
Distance from Mahabaleshwar
-
12 km
Timing
-
8 A.M. to 8 P.M.
Entrance Fees
-
No fees
Mahabaleshwar Market
You wouldn't have guessed it but Mahabaleshwar is also famous for its main market. Situated 500 meters from Mahabaleshwar Bus Depot, Mahabaleshwar market is an affordable and refreshing place to buy local produce and readymade items. The market is small, but you will find almost everything from street food to leather goods. Here you can find leather footwear, street-side chaats, strawberries, dry fruits, papads, carrots, radishes, wooden items, syrups, juice crushes, turmeric and cane baskets. It can get quite congested at peak hours but that's the beauty of this market.
Location Type
-
Market
Distance from Mahabaleshwar
-
500 m
Timing
-
Open (Dependent on shops)
Entrance Fees
-
No fees
Venna Lake
Built-in 1942 by the descendant of Chhatrapati Shivaji Maharaj, Shri Appasaheb Maharaj, the then ruler of Satara. The lake is the most popular tourist attraction in Mahabaleshwar attracting thousands of tourists every day. The lake is spread over the area of 28 acres. The lake offers boat rides for which people queue up for hours as its worth the wait. Tourists can also opt for horseback rides. There are small roadside stalls set up selling fresh strawberries, mulberries and carrots.
Location Type
-
Lake
Distance from Mahabaleshwar
-
3.6 km.
Timing
-
7 A.M. to 7 P.M.
Entrance Fees
-
No fees for visiting the lake(charges of boat rides applicable)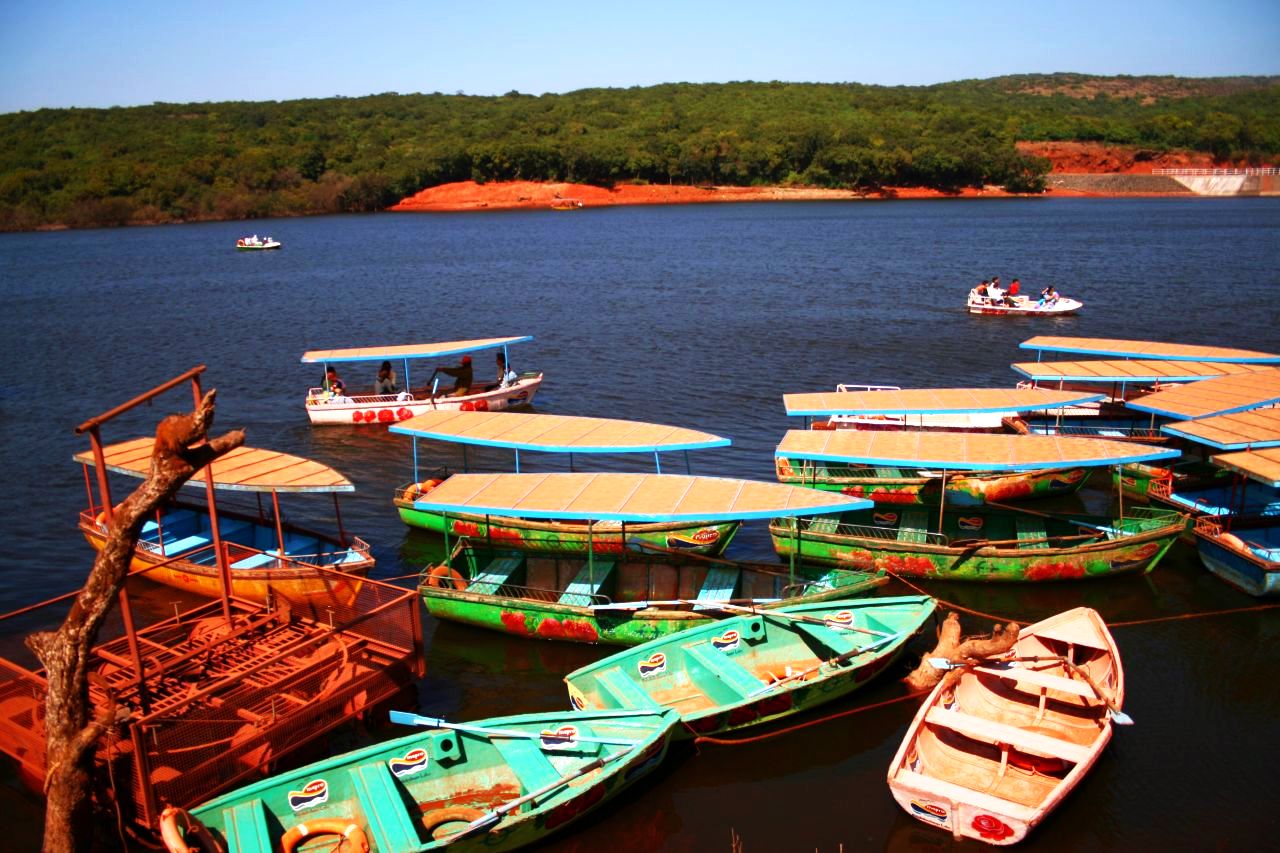 Frequently Asked Questions
How far is Panchgani and Lonavala from Mahabaleshwar?

Comparatively, Panchgani is much closer to Mahabaleshwar than Lonavala. The distance between Panchgani and Mahabaleshwar is 69 Km by road and 21 Km by air (helicopter rental is available at each of those places). The distance between Lonavala and Mahabaleshwar is 180 Km. It is advised to consider car rental since all these destination are not highly equipped with public transport. To check for car rental and tour package in Pune tourism, visit Saibaba Travels

What are the things to carry for the Mahabaleshwar trip?

The basic things to carry in Mahabaleshwar 1) During winter season: warm clothes like sweaters, socks, mufflers,etc 2)During rainy season: Raincoats, boots, umbrellas,etc 3) For treks : trekking shoes, bag pack and other necessary trekking accessories.

What are best places and food to experience in Mahabaleshwar?

The famous tourist attractions in Mahabaleshwar are Mapro garden, Venna lake, Pratapgad, Mini Kashmir, etc and it is world famous for its strawberries.
Quick Enquiry Form
Fill this form with your travel query and we will get back to you at the earliest!
Let's plan your customised tour. Contact us now!
Best time to reach us directly is between 8 am and 8pm IST