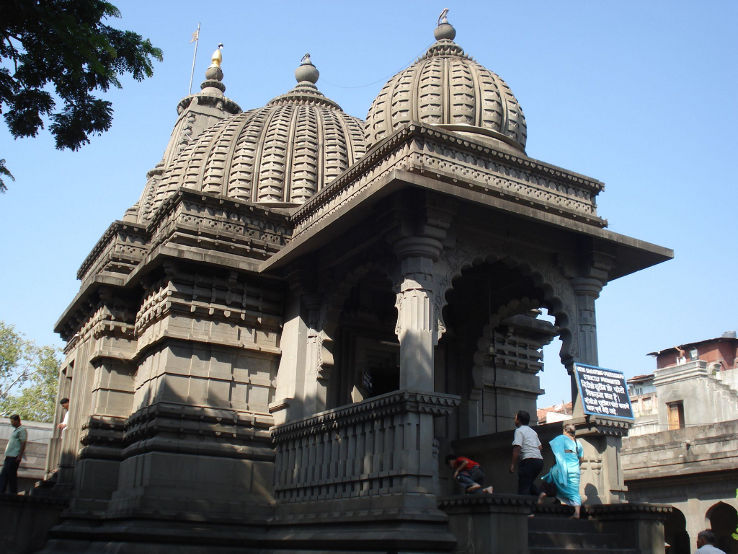 Nashik tourist information
A holy city also is known as Panchvati before Ramayana situated near the banks of River Godavari in the western region of Maharashtra. According to the epic Ramayana, it is said that Lord Rama's brother, Lord Laxman chopped off the nose of Surpankha (demon king Ravana's sister). Earlier it was also named as Gulshnabad by Muslim rulers. It is also said that Nashik was a place where Lord Rama, the king of Ayodhya came when he took exile of 14 years. It is also said that Ravana abducted Sita from Nashik. Nashik is famous for its wineries and is known as the wine capital of India. India's local wines are produced here and you can hire professionals to show you around some of the beautiful vineyards and have a wine tasting party. World's largest religious gathering is held here every 12 years known as Kumbh Mela. Travel is your reign and you are the king. Get luxury car rental services in Maharashtra. Get in touch today.
Destination Information :-
Climate: Tropical (24.7 C)
Popularity: Nashik Misal-Pav
Best time to visit: October-March
Famous Cuisine: Vineyards, Handicrafts
How To reach There :-
Nearest Airport: Nashik Airport / Ozar Airport (ISK)

Nearest Railway Station: Central Railway - Nashik Road Railway Station (NK)

Nearest Bus Station: MSRTC Buses, Private Rental Vehicles
Places to see around
Nashik
Sula Vineyard
Mr Rajeev Samant in 1988 after quitting his job started experimenting with various crops like mangoes and grapes. After many experiments, he concluded that the weather of Nashik is mostly suited for wine grapes. Working alongside a winemaker from California, Kerry Damskey, he set up the first winery in Nashik. The grapes used to brew wines are grown in their own 1800 acres farm and imported from farmers all across India. Sula Vineyard has sixty wineries and is named as the best wineries in India. The vineyard is open for public for wine touring and tasting throughout the year where you can taste 6 types of wines with a nominal entry fee. There is a little wine gift shop located in the vicinity where you can get exclusive bottles of wines which are available in only Sula Vineyard.
Location Type
-
Vineyard
Distance from Nashik
-
15 Kms.
Timing
-
11 AM to 11 PM
Entrance Fees
-
250 Rs.
Saptshrungi
Saptashrungi roughly translates into 'seven peaks'. These majestic hills have 108 water reservoirs known as Kundas. The hills laden by the forests over it is known to have medicinal herbs. It is said that when Lord Laxman was unconscious, Lord Hanuman flew over these hills in search of the herb. The great goddess Saptashrungi Nivasini dwells here and she is known as the goddess of seven hills. According to epics, it is also said that Lord Ram and Sita came to these hills to seek blessings of goddess Saptashurngi. The main shrine of the goddess Saptashrungi is on the hilltop and to reach the shrine you have to scale 510 steps. The image of the Devi stands 8 feet tall in all its glory.
Location Type
-
Temple
Distance from Nashik
-
66 km
Timing
-
6 AM to 6 PM
Entrance Fees
-
No fees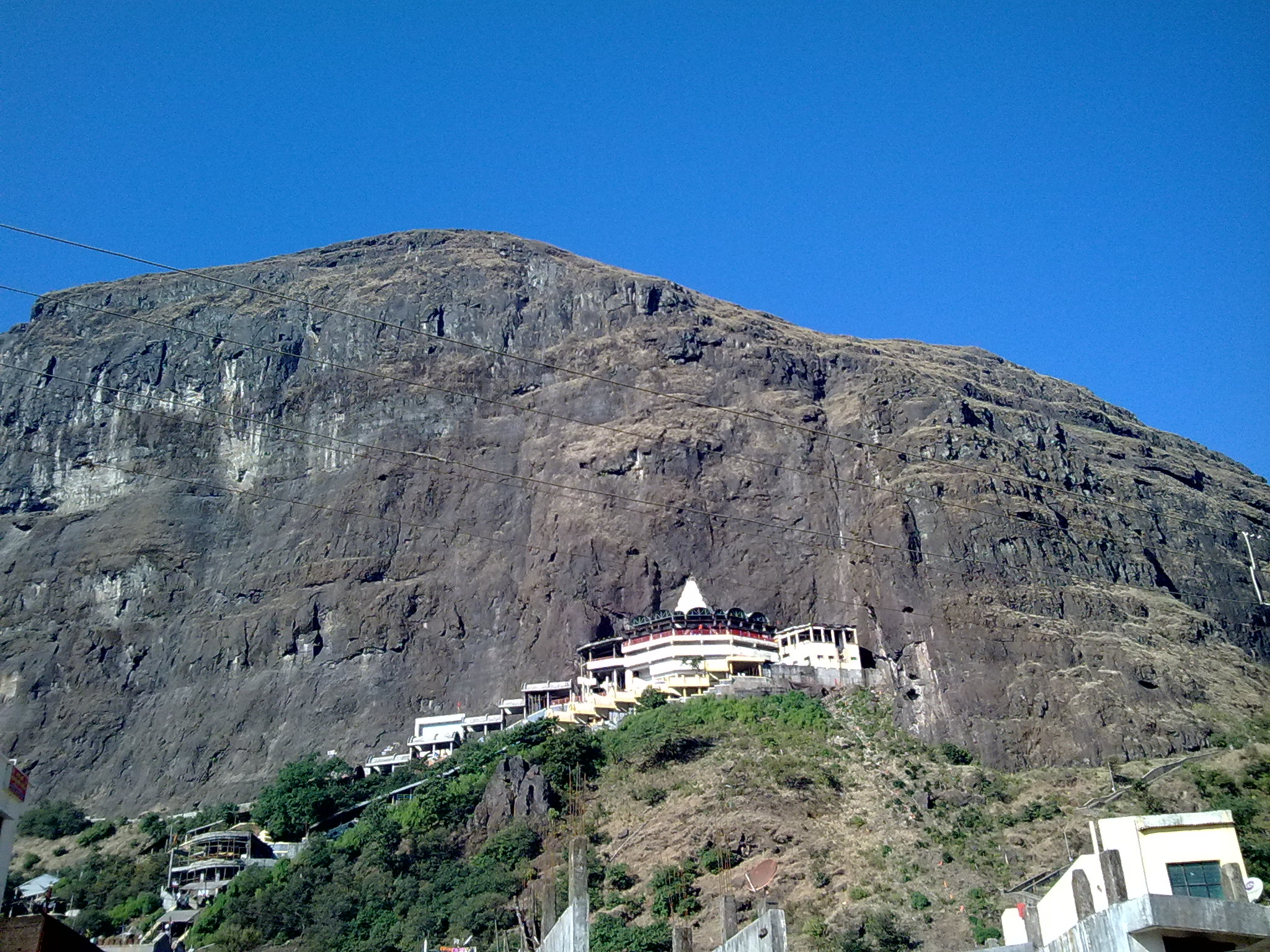 Panchvati Temple
This is one of the holiest places for the believers of Lord Ram. Situated in the northern part of Nashik is a place where Lord Ram, his wife Sita along with Lord Laxman stayed here when they were on a 14 years exile. There are five (panch) banyan trees in the vicinity and hence the name Panchvati. Tapovan, a meditation precinct in Panchvati is said to be the place where Lord Ram and Lord Laxman stayed. Epics say that Lord Laxman cut Surpankha – sister of Ravana 's nose here. The second place in Panchvati, Sita Gumph is a cave where Goddess Sita stayed and this is the same place from where Ravana kidnapped Goddess Sita. The third place to visit in Panchvati is Ramkund. Ramkund is called so because it is believed that Lord Ram took bath there. Even the mortal remains (Aasthi) of the Father of Nation – Mahatma Gandhi were immersed here. And the world's largest gathering 'Kumbh Mela' is held here every 12 years. Hotel Bookings in Igatpuri are now available. Contact us for more details.
Location Type
-
Temple
Distance from Nashik
-
3 km
Timing
-
Open
Entrance Fees
-
No fees
Frequently Asked Questions
How far is Nashik from Mumbai and how can I get there from Mumbai?

The distance from Mumbai to Nashik is 165 km. The means of transport available for this route are Trains, MSRTC buses, Personal vehicle. For a personalized travel experience, Car rental is suggested as a perfect option for comfortable and spacious rides. You can choose from a wide range of cars and buses, to make your trip more enjoyable.

Which tourist attractions in Nashik can be visited in one day?

Almost all of Nashik can be explored in one day including Sula vineyards, Trimbakeshwar temple, Saptshrungi and Panchvati.

What is the specialty of Nashik?

Nashik city is mostly renowned for its Kumbh mela, held every 12 years. Tourist are attracted to Nashik because of the Sula vineyards, the largest wine producer in the country and numerous pilgrimage spots.
Quick Enquiry Form
Fill this form with your travel query and we will get back to you at the earliest!
Let's plan your customised tour. Contact us now!
Best time to reach us directly is between 8 am and 8pm IST