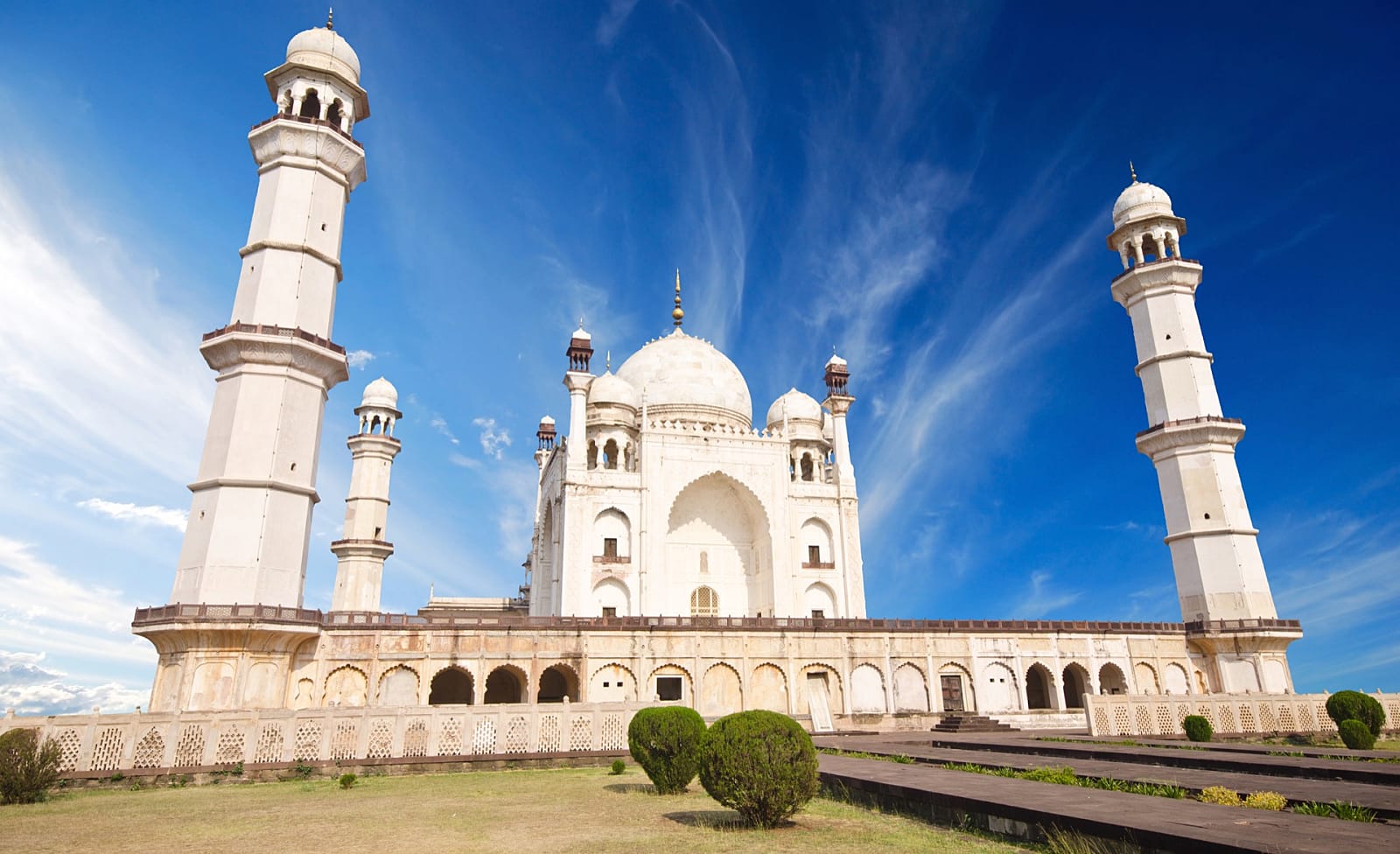 Bibi Ka Maqbara tourist information
The first thing that comes to your mind after seeing Bibi Ka Maqbara is its striking resemblance to the Taj Mahal. It is, in fact, called the 'Mini Taj Mahal' or 'Taj Mahal of Deccan'. It might have been inspired by the purpose behind the mausoleum in Agra, but this monument stands with pride nonetheless. Both monuments are built by Mughal emperors as expressions of love for a special lady in their lives. Travel is your reign and you are the king. Get luxury car rental services in Aurangabad. Contact us.
Destination Information :-
Climate: Tropical(24.1 °C)
Popularity: Historical heritage
Best time to visit: September-May
Famous Cuisine: Nannkhilari(bread with muttong curry)
How To reach There :-
Nearest Airport: Aurangabad Airport

Nearest Railway Station: Central Railway - Aurangabad Railway Station (PUNE)

Nearest Bus Station: MSRTC Buses, Private Rental Vehicles
Places to see around
Bibi Ka Maqbara
History
While the Maqbara bears a resemblance to the Taj Mahal, it also has a similar story behind it. Bibi Ka Maqbara, which means 'Tomb of the Lady', was built in the loving memory of Dilras Banu Begum, the wife of Mughal Emperor Aurangzeb and the mother of Azam Shah. In 1657, after giving birth to her fifth child, Dilras Banu Begum lost her battle to post-delivery complications. It is said that the father-son duo couldn't bear the loss for months. To immortalize their love for her, Bibi Ka Maqbara was commissioned by Aurangzeb in 1660. It was executed by Azam Shah in 1668 as a mausoleum on similar lines to the Taj Mahal. As a matter of fact, the Taj Mahal is dedicated to Aurangzeb's mother, Mumtaz Mahal, who herself died in childbirth. At Bibi Ka Maqbara, Dilras Banu Begum was buried and posthumously accorded the title of 'Rabia-ud-Daurani' (which means Tomb of the Lady). Aurangzeb, himself, is buried a few kilometres away from Bibi Ka Maqbara in Khuldabad.
Location Type
-
Tomb, Historical monument
Distance from Bibi Ka Maqbara
-
N.A
Timing
-
N.A
Entrance Fees
-
N.A
Architecture
Bibi Ka Maqbara is the largest structure Aurangzeb had built during his rule. A point of fact being that it had the same architect and engineer at the helm as the Taj Mahal. The architect was Ata-ullah and Hanspat Rai, the engineer. While many of its attributes are similar to the Mughal monument in Agra, if you closely observe, it carves out a niche for itself. The marble that shapes up this monument was transported from mines near Jaipur. According to Tavernier, around 300 carts, drawn by at least 12 oxen and loaded with marble, were seen by him during his journey from Surat to Golconda. The interiors of this mausoleum are covered with fine examples of Mughal Era artwork. An epitome of this is the intricate designs of flowers that adorn its dome. Being another exemplary icon of love and loss, it's a place that shouldn't be given a miss.
Location Type
-
Tomb
Distance from Bibi Ka Maqbara
-
0 km
Timing
-
8 am to 8 pm
Entrance Fees
-
No fees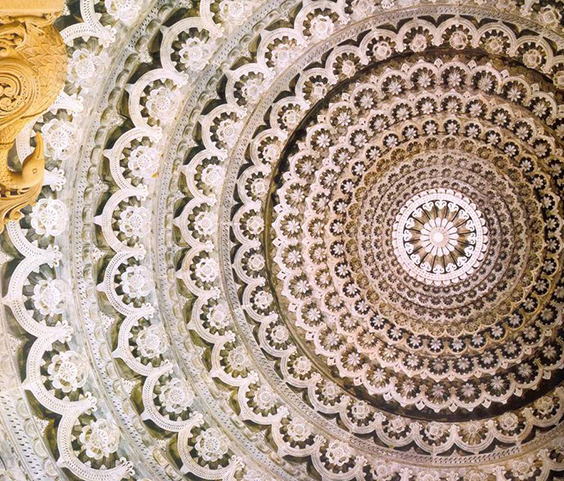 Frequently Asked Questions
What are the places to see nearby Bibi ka Maqbara?

Since Bibi ka maqbara is situated in Aurangabad, the nearest tourist attractions are Ajanta and Ellora caves and Panchaki. Also, Aurangabad has a market full of hustle and bustle to give tourists an excellent local shopping experience.

What are the tourist arrangements near Bibi ka Maqbara?

Aurangabad is famous for its hospitality and hence offers tourists with comfortable accommodations in nearby hotels. Also, travelling around Aurangabad and exploring the city gets a lot easier due to car rentals. To know in detail, feel free to contact us.

How far is Bibi ka Maqbara from Aurangabad?

Bibi ka Maqbara is located in the midst of the city itself. Tourists do not have to make any special arrangements of travel to reach there.
Quick Enquiry Form
Fill this form with your travel query and we will get back to you at the earliest!
Let's plan your customised tour. Contact us now!
Best time to reach us directly is between 8 am and 8pm IST