Lonar Crater tourist information
A saline lake in the Buldhana district in the state of Maharashtra created by a meteor created by a hypervelocity meteor. Lonar Crater is said to be formed in a geological epoch which lasted from 2,588,000 to 11,700 years ago. It is estimated that the crater was formed by a hypervelocity meteor which crashed into earth with the speed of 90,000Kmph weighing 2 million tonnes. The meteor left a wide 1.2 km diameter and 150m deep hole on the face of the earth. This crater gathered a lot of geologists, astronomers and archaeologist to study the one of the four known hypervelocity struck craters. Ancient mythology suggests that the Lonar Lake was formed when Lord Vishnu killed a demon named Lavansur damaging a small part of Earth. The vicinity of the lake is covered with numerous temples built in around 10th century AD. Most tourists visit Lonar Lake from Aurangabad as it is a 4-hour drive away and close to Ajanta and Ellora Caves.
Destination Information :-
Climate: Tropical( 23.2 °C.)
Popularity: Lonar lake
Best time to visit: September - December
Famous Cuisine: Varhadi dishes
How To reach There :-
Nearest Airport: Nearest Airport - Aurangabad Airport / Chikhalthana Airport (IXU)

Nearest Railway Station: Nearest Railway Station - Central Railway - Aurangabad Railway Station (AWB)

Nearest Bus Station: MSRTC Buses or Rental Taxi and buses
Places to see around
Lonar Crater
Gomukh Temple
Located near the rim the Lonar Crater Lake, Gomukh Temple is also known as Sita Nahani Temple. A stream of water flows in the temple is also known as Dhar in Marathi, therefore the temple is also known as Dhar Temple. The source of the water is said to be from Lonar Lake and forms a Kunda at the end of the stream. Temple is dedicated to Lord Shiva built similar to the architectural styles Khajuraho Temples in Madhya Pradesh. You can bath and freshen up in the open, clean and well-maintained bathing area of the temple.
Location Type
-
Temple
Distance from Lonar Crater
-
2.8 kms
Timing
-
Open
Entrance Fees
-
No fees
Daitya Sudan Temple
Daitya Sudan located in the Lonar village is a temple dedicated to Lord Vishnu and dates back to Chauklya Dynasty. The temple was previously dedicated to Sun God and an idol is situated on the west of the temple. As per ancient mythology, a demon named Lavansur (Lonasur) used to live here with his sisters and was killed by Lord Vishnu's Daitya Sudan avatar hence the name of the temple. Legends say the dark and murky waters in the caves are due to spilled blood of the demon.
Location Type
-
Temple
Distance from Lonar Crater
-
3.5 km
Timing
-
Open
Entrance Fees
-
No fees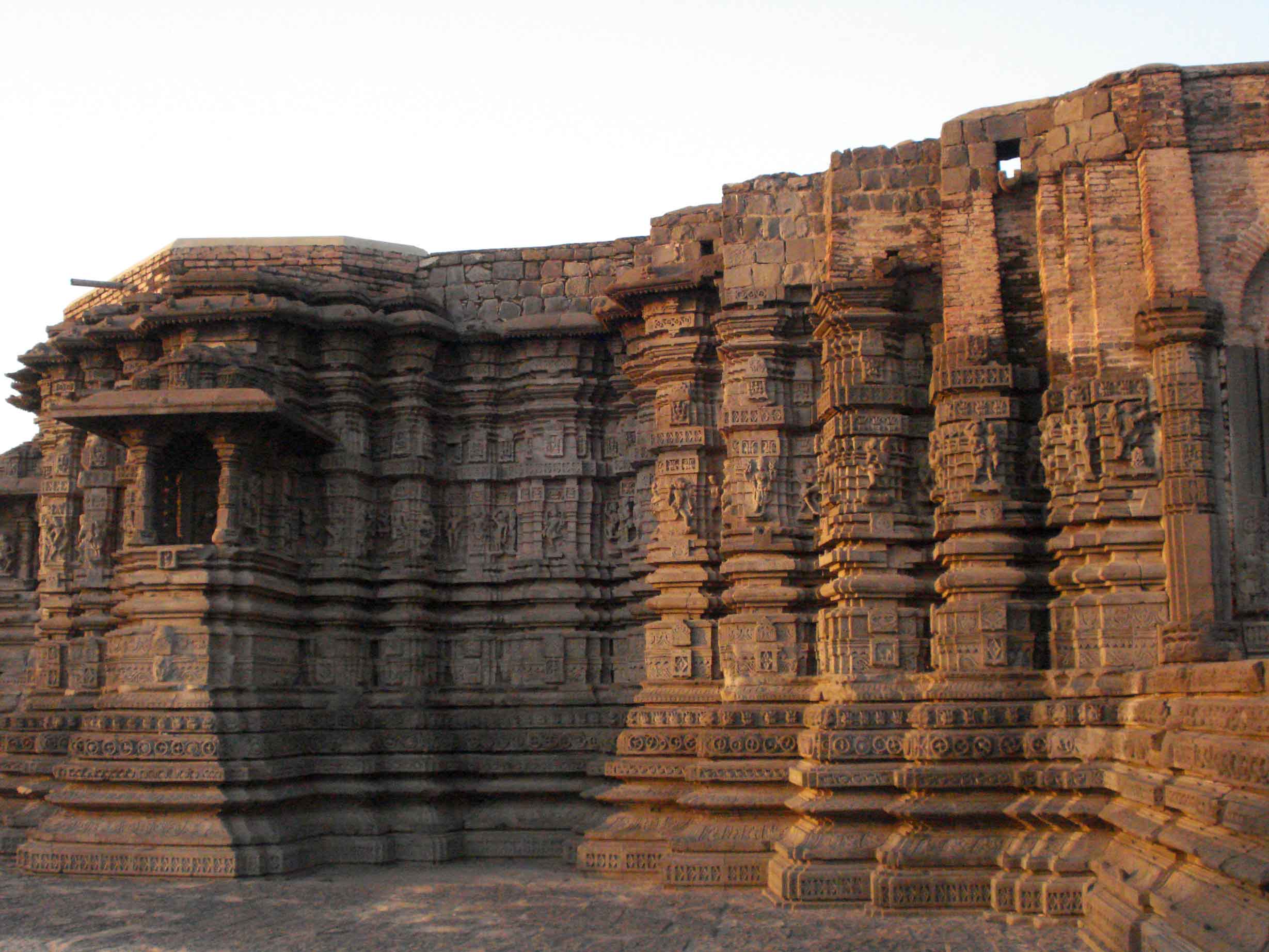 Motha Maruti
Motha Maruti (Hanuman) Temple is one the first of its kind where an idol of Sleeping Lord Hanuman can be found. The idol is believed to be of magnetic nature and was carved out of the meteor that struck the village to form Lonar Crater Lake. After digging up 20 quintals of Sindoor an idol of Lord Hanuman was found in 1841. The temple vicinity has a secret passageway which leads up to some other temple but is inaccessible now.
Location Type
-
Temple
Distance from Lonar Crater
-
3 km
Timing
-
Open
Entrance Fees
-
No fees
Frequently Asked Questions
How to reach Lonar Crater?

Lonar crater is located in the Bhandara district. You can get to Bhandara district from the local railways, msrtc buses, or private car rentals. Although to reach the Lonar crater, you can hire a local taxi or reach there with your private vehicles.

What are the nearby tourist attractions in Lonar Crater?

Lonar Crater, situated in Bhandara district have numerous other tourists attractions to visit. Most of these are based on local religious beliefs like Temples of Motha maruti, Daitya sudan, etc.

How far is it from the prime cities like Nagpur or Pune?

Lonar crater is at a distance of 376 km from Pune while it is 351 km from Nagpur. If you wish to reach one of these cities, you can travel by air and reach Nagpur airport. Car rental proves to be an excellent option to reach your destination and roam around at your ease.
Quick Enquiry Form
Fill this form with your travel query and we will get back to you at the earliest!
Let's plan your customised tour. Contact us now!
Best time to reach us directly is between 8 am and 8pm IST