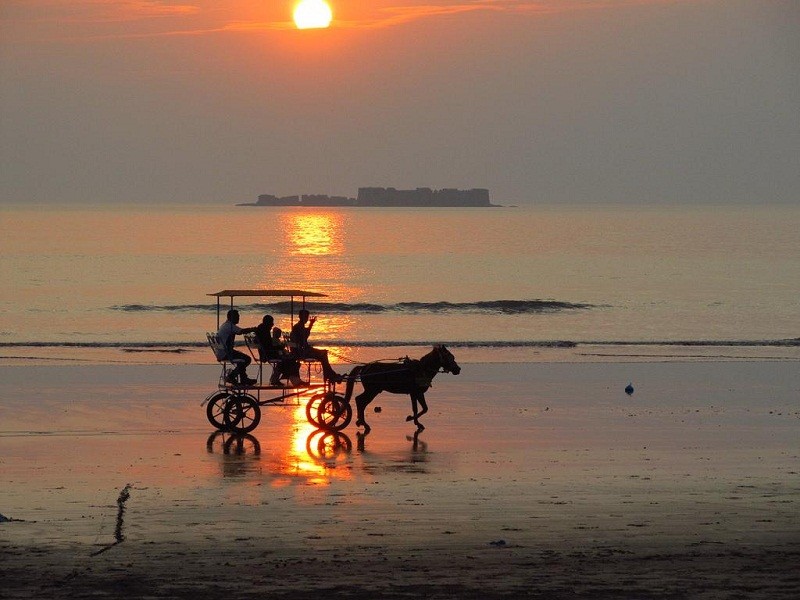 Alibaug tourist information
A coastal town in the Konkan region of Maharashtra, a popular weekend getaway for Mumbaikars along the Arabian Sea for its white-sand beaches, coastal seafood, forts, and picturesque views. Alibaug literally means 'Garden of Ali' shares its heritage with Jewish and Israeli culture and comes under Raigad Municipal Council. Anciently there was an Israelite named Ali who used to live here. He was a rich man and planted many mango and coconut trees in his garden. After a while, the localities called it 'Ali chi Baug' (Ali's Garden). And that's how this tiny coastal village surrounded by the Arabain Sea got its name. Apart from being the city of sea, sand, and cultural mix, Alibaug is also known for the Magnetic Observatory which is the only magnetic observatory in Asia and one of 12 in the whole world. Looking for cars on rent in Maharashtra? Contact us today.
Destination Information :-
Climate: Humid(20 C)
Popularity: Beaches, Forts
Best time to visit: November-March
Famous Cuisine: Konkani seafood
How To reach There :-
Nearest Airport: Mumbai airport

Nearest Railway Station: Central Railway - Mumbai railway station

Nearest Bus Station: MSRTC Buses, Private Rental Vehicles
Places to see around
Alibaug Tour Guide
Alibaug beach
It is appropriate to say that the first thing that comes to your mind when you hear the word Alibaug is its sandy beaches. Located along the coast of the Arabain Sea offering a panoramic view of the sea and the Kolaba Fort. You can take a boat ride during the low tides and if feeling a little adventurous you can opt for water sports like paragliding, motor-boat riding, sky kayaking, kite surfing, jet ski, etc. This 4 Km shore will give you the glimpse of the settlement of the fishing village and historic monument built during Maratha Empire which still stands today.
Location Type
-
Beach
Distance from Alibaug Tour Guide
-
0 kms
Timing
-
Open
Entrance Fees
-
No fees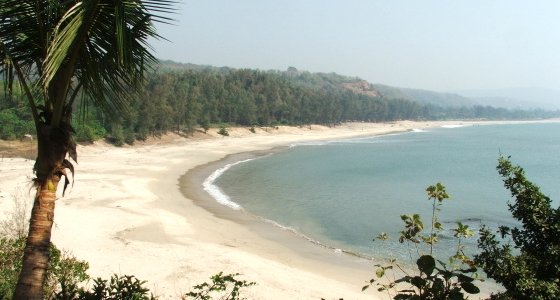 Kashid beach
A calm beach located amidst Konkan, Kashid beach is one of the most beautiful beaches in Maharashtra. It is located at distance of 125 km from Pune and 150 km from Mumbai. If you are looking for camping on the beach, this place is just for you. Away from city hassles, Kashid beach is surrounded by scenic beauties. It has many historical tourist destinations nearby. You can go horse riding, do water sports or enjoy your privacy on this beach with zero pollution around.
Location Type
-
Beach
Distance from Alibaug Tour Guide
-
33 km
Timing
-
Open
Entrance Fees
-
No fees
Murud Janjira Fort
Murud Janjira is one of the most historically significant forts in India. It is situated in near the village called Murud. What makes this fort very attractive and unique is that it is situated amidst the Arabian sea. Murud Janjira fort has strong walls, huge gateways and numerous bastions which makes the fort's structure look grand and strong. It is located at a distance of 20 km from Kashid.
Location Type
-
Fort
Distance from Alibaug Tour Guide
-
35 km
Timing
-
7 AM - 6 PM
Entrance Fees
-
Open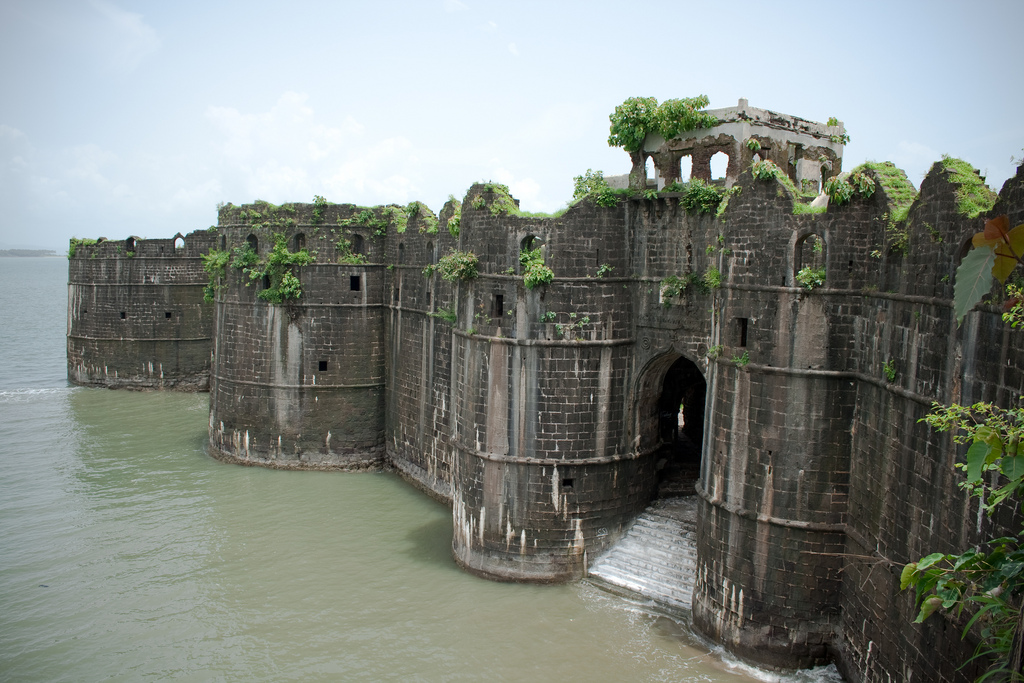 Frequently Asked Questions
How do you get to Alibaug?

Alibaug has MSRTC buses running through the town. The nearest airport is in Mumbai and rest of the distance you can travel by rented cars. To know more, feel free to contact us.

How many days to explore Alibaug?

Alibaug has a lot of beaches and a couple of other tourists places of historical importance. hence, 2-3 days are enough to explore Alibaug. For tour packages, contact us now.

How can i go to Alibaug from Pune?

Alibaug from Pune is 142 kms away, a journey of approximately 3.5 hrs. Although reaching Alibaug from Pune is lot more easier due to the cabs available in Pune.
Quick Enquiry Form
Fill this form with your travel query and we will get back to you at the earliest!
Let's plan your customised tour. Contact us now!
Best time to reach us directly is between 8 am and 8pm IST