Bhandardara tourist information
A small hill station nestled in the lush green Sahyadri Ranges of Maharashtra. Famously known for its numerous waterfalls and home to the largest earthen dam in India, Bhandardara is 113Kms from Mumbai and is situated in the district of Ahmednagar. This is one of the most popular hill stations to visit in the state of Maharashtra. This tiny hill station is a blend of natural beauty, waterfalls, mountains and greenery. Home to some of the most iconic destinations in Maharashtra like Wilson Dam, Umbrella Falls, Mount Kalsubai and Amruteshwar Temple. Camping packages are provided by the nearby villagers at affordable prices which includes food and tents.
Destination Information :-
Climate: Tropical(20.4 °C)
Popularity: Natural scenery and green lush
Best time to visit: September-May
Famous Cuisine: Spicy Non-veg dishes
How To reach There :-
Nearest Airport: Aurangabad Airport

Nearest Railway Station: Aurangabad Airport

Nearest Bus Station: MSRTC Buses, Private Rental Vehicles
Places to see around
Bhandardara
Wilson Dam
Also famously known as Bhandardara Dam built-in 1910 over River Pravara is the largest earthen dam in India. Dam gates are released mostly in monsoons into the plains and you can go to the nearby garden to enjoy the sprinkles of water. There's a naturally placed spherical rock at the bottom of the dam on which the water from the dam falls with a great force forming an umbrella-like impression known as Umbrella Falls. Another waterfall you can visit near Bhandardara Dam is Randha Falls, stretching at a height of 170m, the water ferociously falls which can only be enjoyed during monsoons. You can set up camps near Arthur Lake at the base.
Location Type
-
Waterfall-dam
Distance from Bhandardara
-
0 kms
Timing
-
Open
Entrance Fees
-
No fees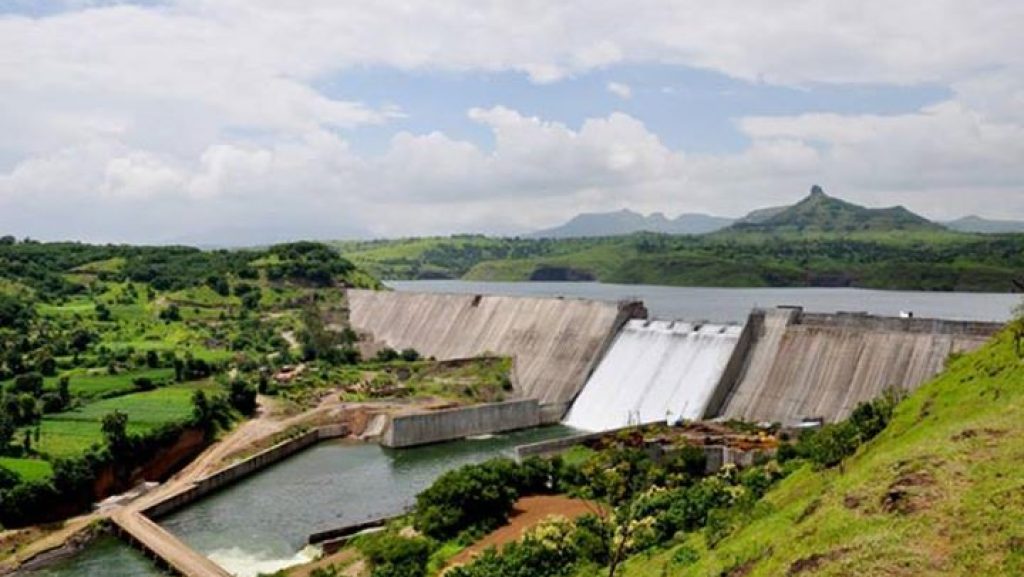 Mount Kalsubai
Mount Kalsubai, the highest point, the highest peak in the state of Maharashtra. Standing tall at 1646m Mount Kalsubai is about 6Kms from Bhandardara. A small temple of Goddess Kalsubai is situated at the very top of the mountain. The trek to the top can be really tricky and tiring but is worth the sweat and rush. Although in recent times, the management has built some stairs for those who find it difficult to trek. Food and accommodation are available at the base of the village or you can rent a room by MTDC resorts in Bhandardara.
Location Type
-
Hill station
Distance from Bhandardara
-
0 km
Timing
-
Open
Entrance Fees
-
No fees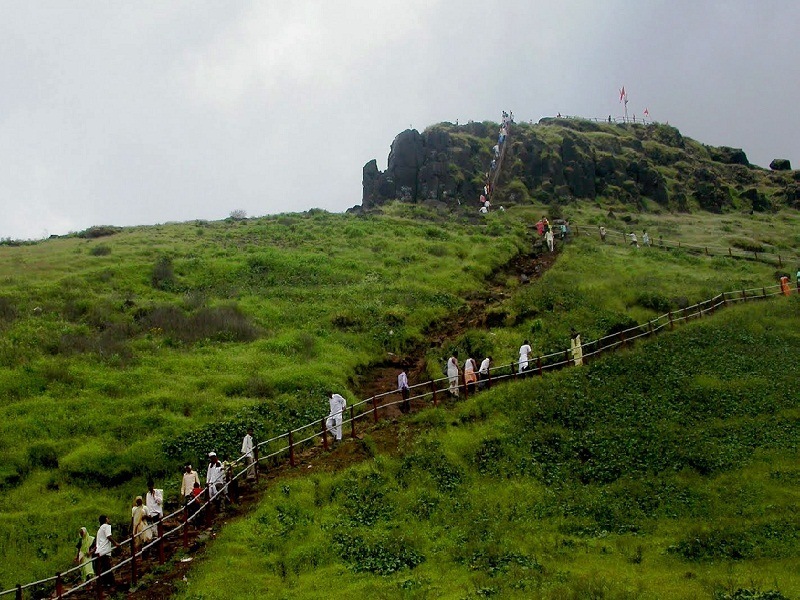 Amruteshwar Temple
Situated in Ratanwadi, a small village near Bhandardara, Amruteshwar Temple is at least 1000 year old Shiva temple. The temple was built in the Shilahara Dynasty in 9th Century AD. Located at the base of Ratangad Fort at a remote area which is a little difficult to access due to rough roads. This temple is a popular place for trekkers and people visiting Bhandardara dam as there are numerous camping sites there. You can also rent an MTDC Resort in Bhardardara which is 25Kms away.
Location Type
-
Temple
Distance from Bhandardara
-
0 km
Timing
-
Open
Entrance Fees
-
No fees
Frequently Asked Questions
How do I get to Bhandardara?

Igatpuri is th nearest railway station from Bhandardara.There are MSRTC buses available on the route. From there, tourists can hire a taxi or reach the destination with private cars.

What is Bhandardara famous for ?

Bhandardara is a hill station mostly famous for its beautiful scenic beauty. It also has a number of religious tourist attractions nearby.

How do you reach Bhandardara from Aurangabad?

Railways and local buses are available for public use. Although there are car rentals in Aurangabad that prove to be a comfortable and safer option for a customized journey.
Quick Enquiry Form
Fill this form with your travel query and we will get back to you at the earliest!
Let's plan your customised tour. Contact us now!
Best time to reach us directly is between 8 am and 8pm IST